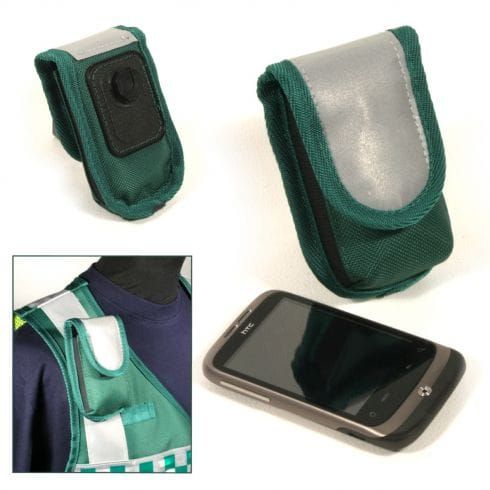 Protec Medic Green Phone Holder
SKU PT9B-G
In stock
The PT9 Green is a Klickfast compatible universal mobile phone pouch. Made with antibacterial medic green polyester it... - Read More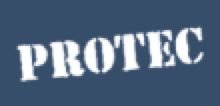 Details
The PT9 Green is a Klickfast compatible universal mobile phone pouch. Made with antibacterial medic green polyester it has a water resistant PVC lining keeping your phone safe from the elements. Elasticated gussets will stretch to fit phones up to a max of 145mm x 60mm x 15mm. On the back of the pouch is a genuine Klickfast dock. This fitting is compatible with any other klickfast compatible docking system removing or attaching the pouch couldn't be easier, simply slide the dock in upside down and rotate 180 degrees, its then safely locked in to place. Comes complete with an RD8 belt dock
Spec
Max phone size:145mm x 60mm x 15mm
Velcro Closure
Universal elasticated design
Included RD8 Belt dock
made using anti bacterial water resistant material
Suitable for any Klickfast compatible docking system.
More Information
| | |
| --- | --- |
| Weight | 0.060000 |
| Colour | High-Vis Green |
| Brands | Protec |
| upc | 5060268029835 |
Customers reviews
Anonymous

Excellent case with a slight design issue.

I purchased one of these phone holders to compliment the Medic 3 vest which I purchased at the same time. I usually carry an Airwave handset which clips onto the dock of the vest, but occasionally I don't have one, so I felt the phone holder would be a good accessory as it means the phone is closer to my ear for ease of hearing it ring or vibrate as opposed to it being in my pocket. The holder is of excellent quality and compliments the Medic vest. My only concern is regarding the length of the flap which closes over the top of the case. The description states that it is suitable for the i-phone which is what I own. The phone fits snuggly into the case but I feel the flap is not long enough. It does fold over and the velcro does engage, but I would feel more comfortable if the flap was just an extra inch in length so that more of the velcro was connecting. At the moment I am slightly concerned that the flap could flip open, although it does take quite a bit of force to rip velcro apart. It is only a small issue and I will use the case, but making that flap slightly longer for future batches would probably give customers more reassurance that their smart phone or i-phone was being held securely. A similar review has been posted regarding the 'all yellow' version of this case. This is the reason I have not given it a 5 star rating.