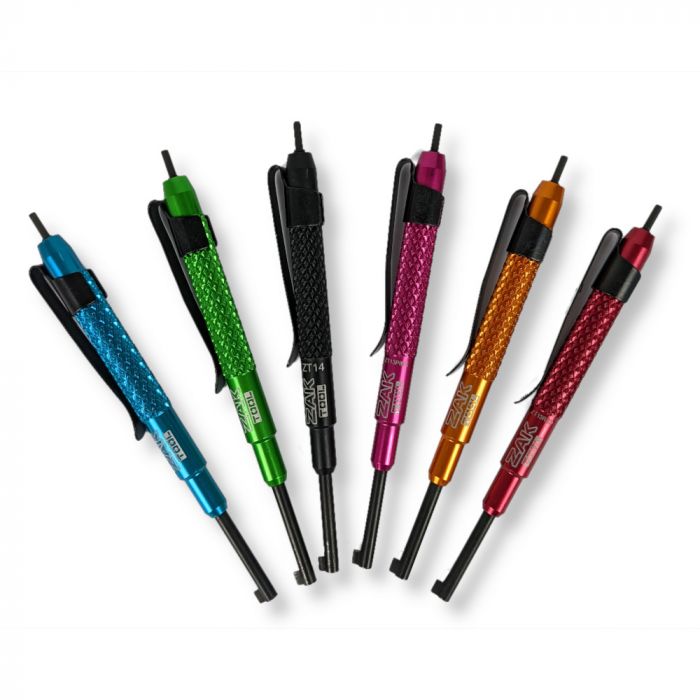 Zak Tool Handcuff Key with Clip

SKU SK10
Only %1 left
In stock
ZT14 (SK10) zak tool handcuff key, finish, black. The ZT pocket clip key fits all standard Hiatt and Asp cuffs. Rather... - Read More
Details
ZT14 (SK10) zak tool handcuff key, finish, black.
The ZT pocket clip key fits all standard Hiatt and Asp cuffs. Rather than fitting to a key ring, this cuff key has a pen type attachment that allows it to be clipped into a pocket. However, the best use for this key is to clip it into your vest.
This means that you'll always have it to hand and won't have to contend with it being attached to a load of other keys (not to mention the reduced risk of stabbing yourself in the leg with a large key in your pocket!)
The ZT range are manufactured in the US to an extremely high standard.
More Information
| | |
| --- | --- |
| Weight | 0.000000 |
| Brands | Zak Tool |
Reviews
1
Customers reviews
Chris

These are very convenient. In fact, if you have Hiatt or TCH folding rigid cuffs, these are pretty much essential to operate the folding mechanism conveniently.

I have several of these, and they vary slightly in machining. Some of them have a chamfer on the inside of the key shaft which helps ease the key onto the pin in the handcuff - but some don't. The latter can be a slightly awkward fit, but a moment's attention with a small round file will take care of that.