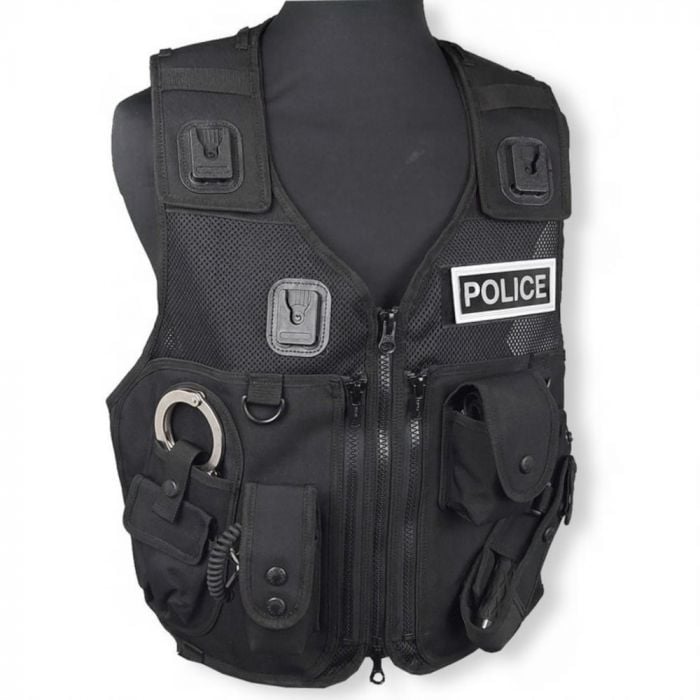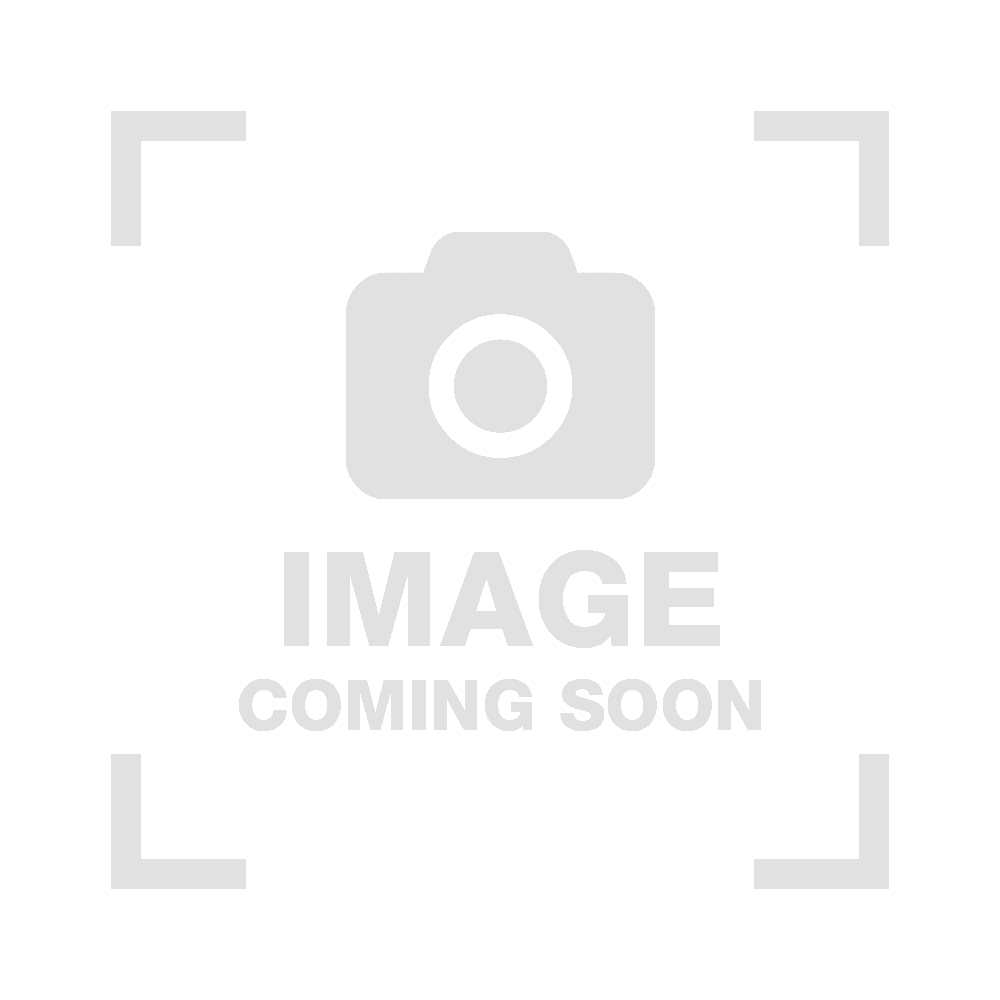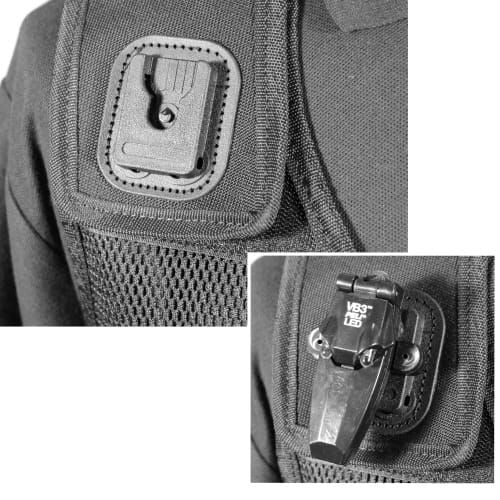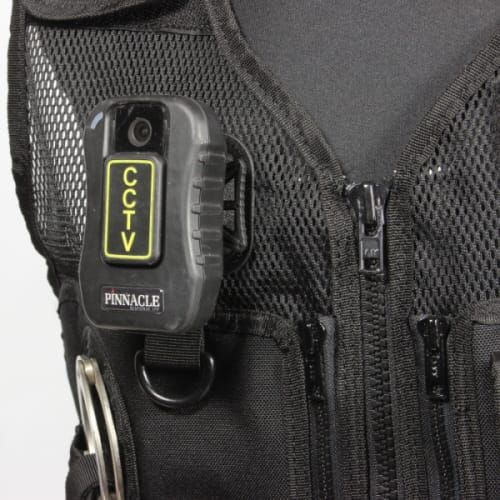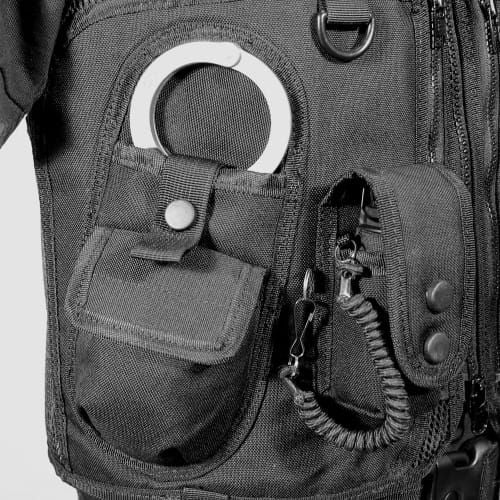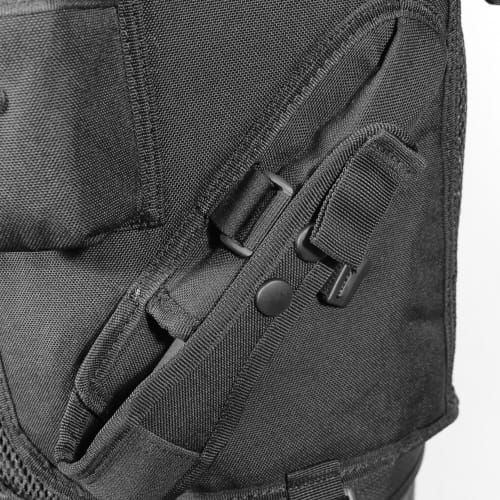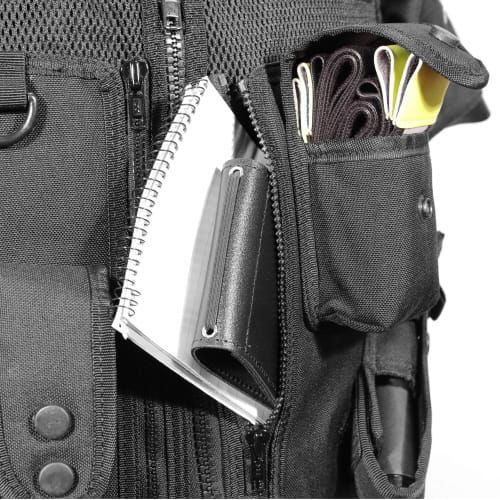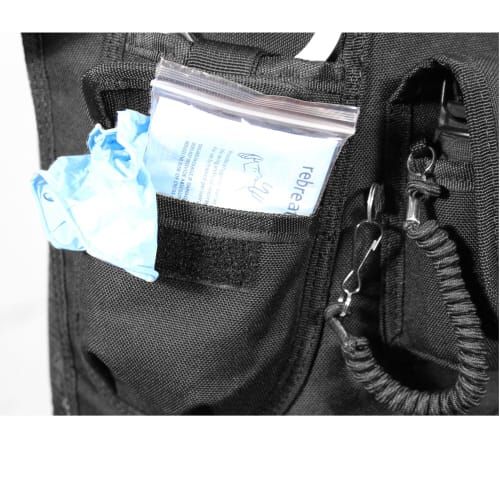 Police and Security Equipment Vest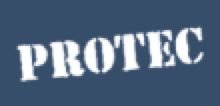 SKU TVSBN2
Only %1 left
In stock
Now with additional Radio - CCTV personal cam-dock - compatible with Klickfast holders. The Protec police - security duty vest has been... - Read More
Details
Now with additional Radio - CCTV personal cam-dock - compatible with Klickfast holders.
The Protec police - security duty vest has been developed to carry all your equipment securely. Taking your equipment from the belt, distributing the weight evenly across the body, making your time on duty more comfortable. Tested by operational officers, ensuring your equipment is where you need it, when you need it.
With a selection of Badge options including Security, Dog Handler and Clear Badge holder, if no badges are required.
Right Hand - Left Hand manufactured to order POA.
Handcuff pouch with utility pocket
1000D Balastic nylon by Dupont
Genuine airwave Tetra radio docs on both shoulders
CS spray holder suitable to Hold Peter Jones Unit
Baton drawn down for quick access
Velcro adjustable shoulders and sides for maximum adjustment and comfort.
Small pouch suitable for limb restraints
Two D Rings for attachments - lanyards
Two large zipped pockets behind equipment panels
Select badge required or clear badge holders for your own badges.
Epaulette loops available.
Sizes: Small 28 - 38, Medium 36-46,Large 46-50 and XL to XXL 50-56 .
NOT Suitable For Side Handle Batons - please use the baton selection.
Police badges now available with Police Heddlu.
Restricted product, force and collar number required.
Additional Information
We supply an extensive range of reflective badges in our Tactical Clothing section.
Designed for Professionals by Professionals
More Information
| | |
| --- | --- |
| Weight | 0.000000 |
| Colour | Black |
| Brands | Protec |
| Size Chart | Protec Vest Size Chart |
Reviews
7
Customers reviews
Dan

Police and Security Equipment Vest

This is a great bit of kit.
Wearing my belt I found that it was pushing my body armour up and made it uncomfortable to get in and out of the car or to sit for longer periods of time.
Since purchasing this vest it's much more practical and comfortable each day.
The kit set out is all in a logical place.
The vest itself appears to be well made and has plenty of adjustment in it too.

Rf

Police and Security Equipment Vest

Best vest ever

Mike Mike Echo Oscar

I was struck by how lightweight the vest was and I'm very impressed with how comfortable it is. It can be adjusted at the shoulders and the sides to fit snugly over body armour.
Included was a lanyard for the CS pouch and an extended strap for 26" batons. The CS holder is will easily fit a Peter Jones unit.
A pen holder would be a useful addition as pens get lost in the big pockets.

The front badge is attached with Velcro, the rear one comes sewn on, the option for Heddlu is a real bonus, I don't believe any other manufacturers offer this. Personally, I would attach the rear badge with Velcro so it can be changed to a force specific one or moved from a jacket to the vest.

The D Rings are made of plastic, they are quite but I think metal would have been better.

The customer service was excellent. I was having problems with the website, the person I contacted was helpful, polite and solved my issue immediately. They definitely have my business from now on.

Stan B

Excellent item. Plenty of pocket space and very comfortable with a good range of adjustment. I'm tall and thin and getting a comfy fit was easy. One of the selling points for me is that the badges are available in English/Welsh. There is plenty of spare adjustment if you want to wear it over a waterproof. It also 'looks the part' and looking professional is one of the keys to being professional. Excellent customer service as well - questions answered quickly and fast delivery.

joris Thonne

good stuff

i keep my review short and simple : this is the best vest i had ever had, it keeps everything in place and there is enough place to keep loads of other equipment in the vest as well (notepad , pens , keys , gloves)

if your looking to buy a vest , this is the one

VinnieC

Good bit of kit

Have tried this tonight for first time effect was noticable almost instantly, no more hip ache from having kit around my belt. Everything in easy reach and the zip pockets really useful. Especially noticed getting in and out of vehicles a lot easier no more catching cuffs on seat sides or getting asp sticking into side of body.

Thank you Good bit of kit

Lima

Police Equipment Vest

Fantastic quality. Very comfortable to wear . At last I can safely and securely carry all my kit away from my hips. Definitely less stress on the lower back. It's my personal opinion that an officer has more control over his equipment if carried in conjunction with this vest then having it on his/her waist on a duty belt. Comfortable wearing it whilst driving in a patrol vehicle, and will cause less wear and tear to vehicle seats etc. The best bit of kit one can purchase if your force allows you to wear it whilst on duty. Conclusion: It looks the business!
Size Chart
Size Chart
| | | | | |
| --- | --- | --- | --- | --- |
| Size | Small | Medium | Large | X-Large |
| Chest Size (in) | 28 - 38 | 36 - 46 | 46 - 50 | 50 - 56 |