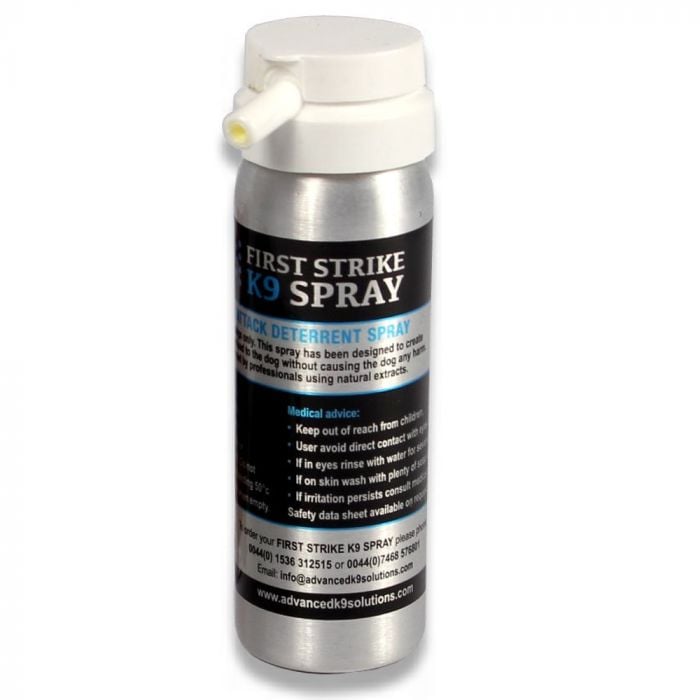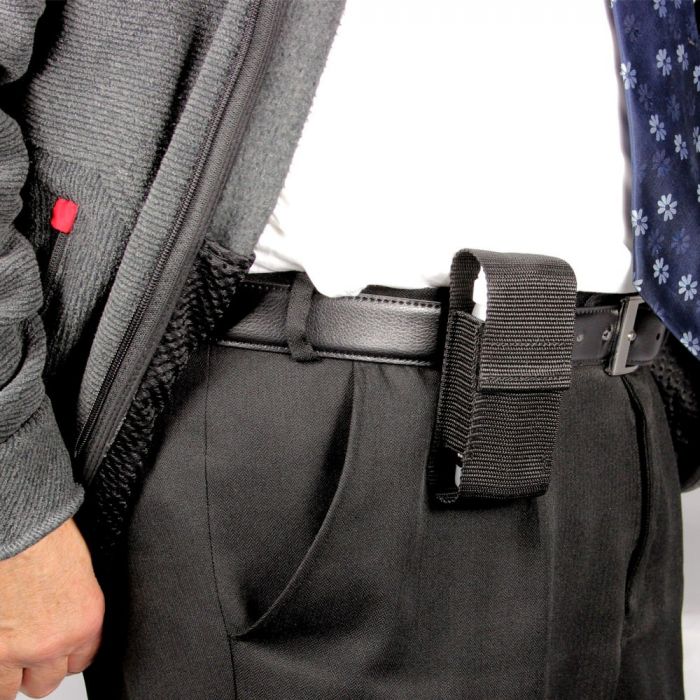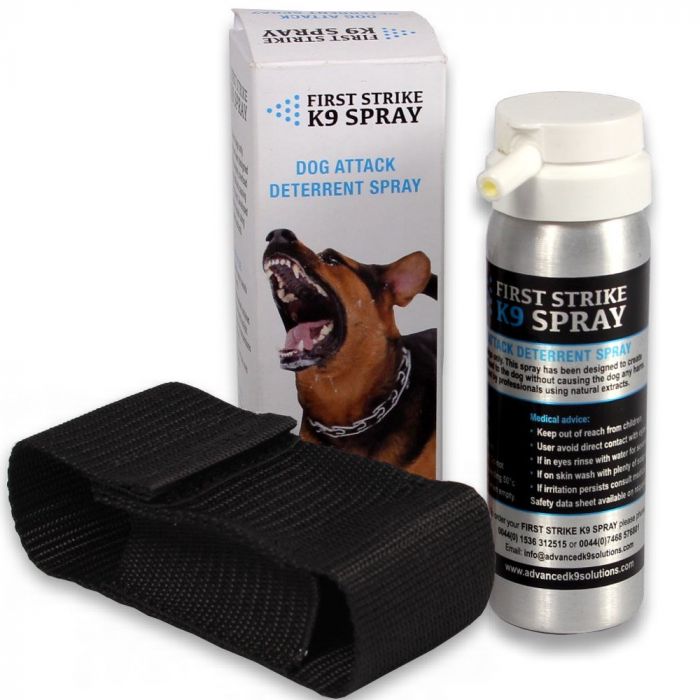 First Strike K9 Dog Deterrent Spray with Protec Pouch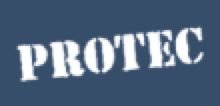 SKU SP15-P
Out of stock
Drawing on many years of operational experience with military police and government agencies around the world Advanced K9 Solutions decided to produce... - Read More
Details
Drawing on many years of operational experience with military police and government agencies around the world Advanced K9 Solutions decided to produce a commercial dog attack deterrent spray. First Strike K9 Spray complies with all current legislation and is safe for use not only by professionals, but for the first time it is safe and legal for use by any member of the general public under threat from an aggressive dog.
The contents of First Strike K9 Spray have been designed by leading food development scientists working in conjunction with Advanced K9 Solutions ensuring that the product is safe for both the user and the dog. The spray is designed to overload the senses of the aggressive dog, causing confusion and distraction without causing any lasting harm.
First Strike K9 Spray comes in a 50ml spray bottle with a safety cap to prevent accidental discharge and a handy Protec Belt pouch to keep the spray to hand incase of an emergency a great alternative to Bite Back spray.
Spec
Causes no harm to the dog
No effect to the user
Safety cap
50ml spray
Genuine Protec belt pouch
Please note, due to postal restrictions this item can only be delivered to mainland UK addresses.
More Information
| | |
| --- | --- |
| Weight | 0.085000 |
| Colour | Silver |
| length | 20 |
| Brands | Protec |
| upc | 705632309452 |
Reviews
2
Customers reviews
karen smith

First Strike K9 Dog Deterrent Spray with Protec Pouch

I recommend everyone with a dog to have one of these. I walk dogs as my job and have had this spray for probably 2 years without the need to use, since lockdown I have had to use this once or twice a week!!! There are too many people out there with literally no control or recall with their dog. The spray has enabled me to keep my dogs safe from out of control dogs without harming them in any way. There is no noise to panic your own dog and the small can is lasting quite a while. Just ordered my second. This has DEFINITELY prevented situations that could have ended in a nasty fight. It enables me to control other peoples dogs when their owners can't and keeps everyone safe.

Katie Davies

First Strike K9 Dog Deterrent Spray with Protec Pouch

This was used to protect my nervous dog from a dog who kept attacking her. Service was great and product extremely effective.