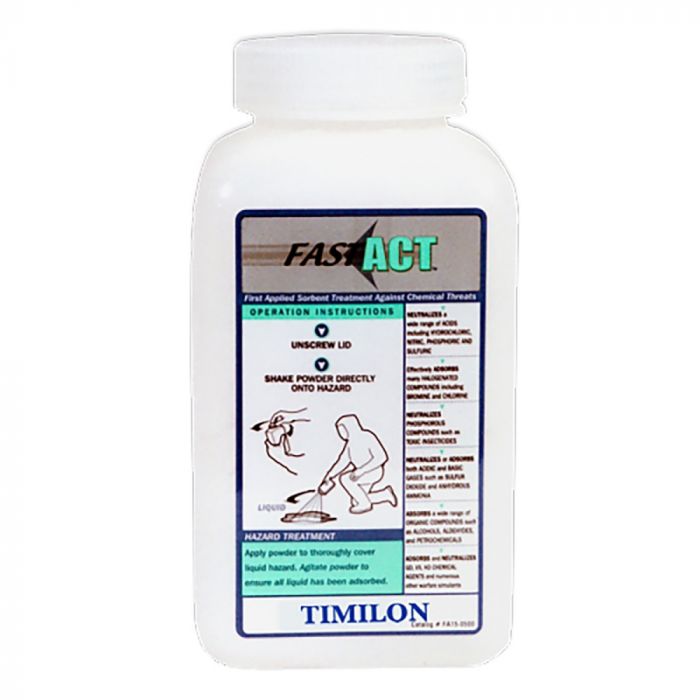 FAST-ACT 500-gram Shaker Bottle
SKU FASTACT-07
Only %1 left
Out of stock
FAST-ACT (First Applied Sorbent Treatment against Chemical Threats) is the only chemical hazard containment and neutralisation system for... - Read More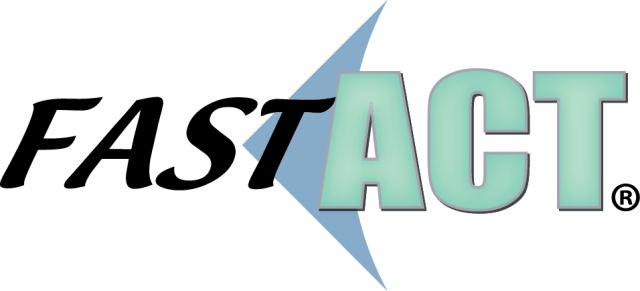 Details
FAST-ACT (First Applied Sorbent Treatment against Chemical Threats) is the only chemical hazard containment and neutralisation system for liquid and vapour chemical spills and releases. FAST-ACT is non-toxic, non-flammable, and non-corrosive and rapidly mitigates both liquid and vapour hazards safely and efficiently, enabling First Responders to utilise one product when faced with a wide variety of known and unknown chemical hazards. FAST-ACT works quickly to reduce hazards, and has proven to quickly contain and destroy a wide range of common industrial chemicals including acids, alkaline, acidic/caustic gases, organic compounds, phosphorus and sulphur compounds, and many industrial solvents, as well as a wide range of toxic chemicals including chemical warfare agents. FAST-ACT provides an immediate response to eliminate chemical hazards and threats, minimising exposure and reducing on-site incident management and clean-up times.
This is a 500-gram FAST-ACT Powder shaker bottle, which is easily transported and easily deployed. An option of the FAST-ACT Shaker bottle with a Wall Mount is also available, allowing for safe and convenient storage of the product near any potential hazards.
Spec:
FAST-ACT 500g Shaker Bottle
Portable and easy to transport, store and deploy
Allows for chemical decontamination of large surfaces as well as small and intricate items quickly and easily
Effective against vapour and chemical hazards
Safe and non-toxic, non-corrosive and non-flammable leaving a non-toxic residue
Dry Powder formulation
5 year shelf life
Please allow up to 14 days for delivery of this product.
More Information
| | |
| --- | --- |
| Weight | 0.000000 |
| Brands | Fast Act |