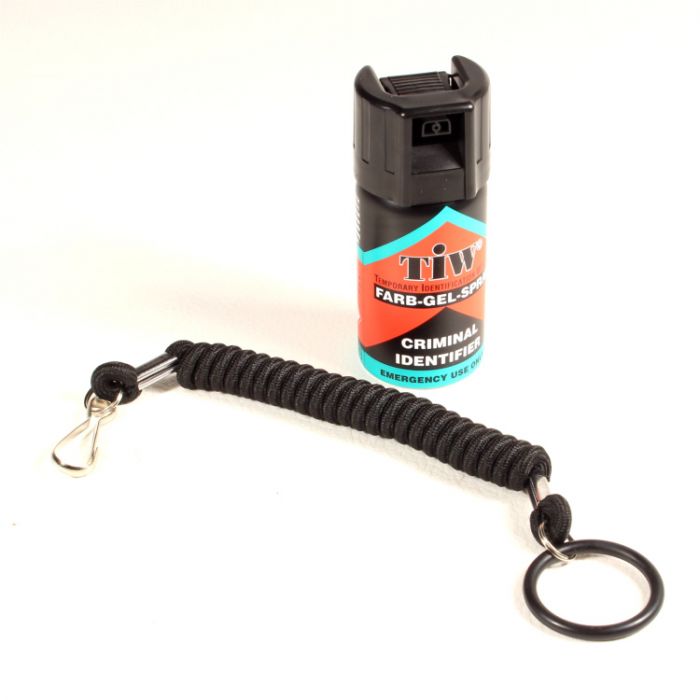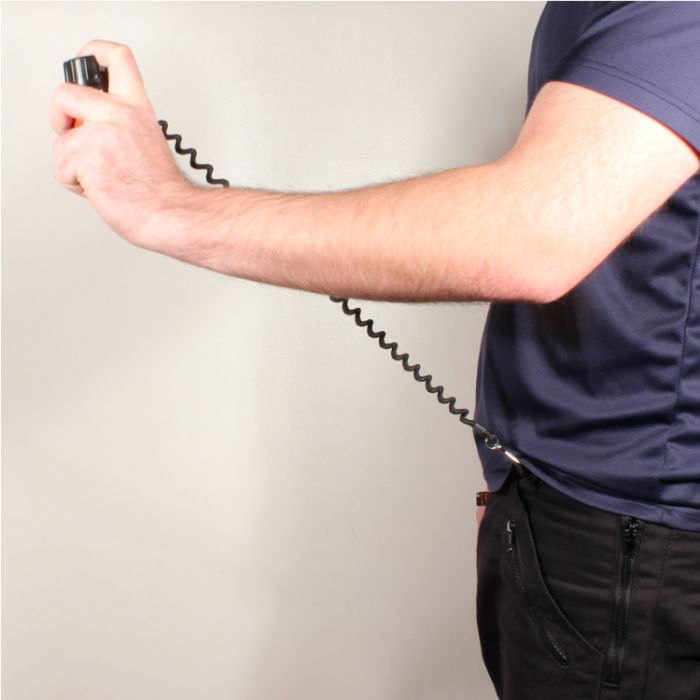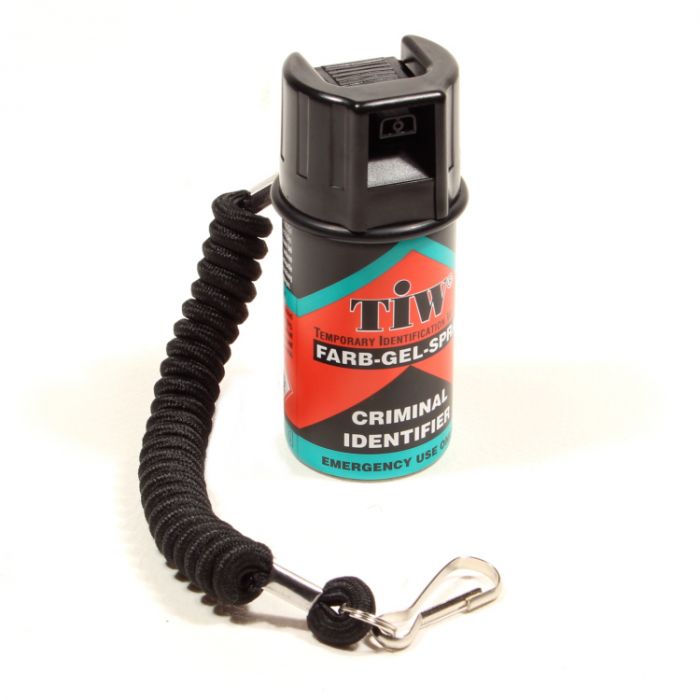 SKU FARBLAN
In stock
TIW FARB-GEL with Lanyard Farbgel spray designed for home, work or play, it provides a safe way to deter an attacker... - Read More
Details
TIW FARB-GEL with Lanyard
Farbgel spray designed for home, work or play, it provides a safe way to deter an attacker without coming into physical contact and risking injury for both parties.
Farbgel identifier is designed to mark an attacker as a last resort. It contain no noxious substances and can not injure or physically hurt your assailant, it may offer you a chance to evade, escape and later identify your attacker. Criminal Identifiers / Defence Sprays are designed to mark your attacker with a red gel that will stain both their clothes and skin for easy identification by passers-by and the police.
Exclusive to MC Products UK Ltd we can now offer the TIW FARB-GEL spray complete with a coiled lanyard to make sure you don't drop or lose it when you need it most. It can attach to belt loops, wrist band or somewhere suitable for easy access. The lanyard features a quick release spring clip to attach wherever is suitable.
How to use Farbgel spray. Press the top to release a spray of red gel onto the attackers face or clothing, this gives you vital seconds to escape. The Farbgel will dye the assailants face and clothes for up to SEVEN days no matter how hard they try to wash and remove it. Farb gel is eye safe and will leave no lasting or permanent damage to an attackers eyes. Disclaimer, Farbgel spray should only be used in an emergency.
More Information
| | |
| --- | --- |
| Weight | 0.130000 |
| upc | 5060268023574 |
Reviews