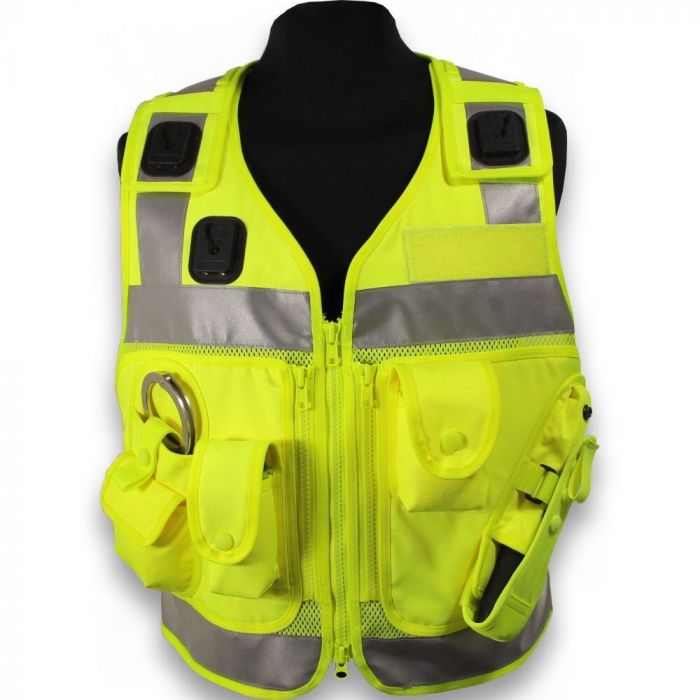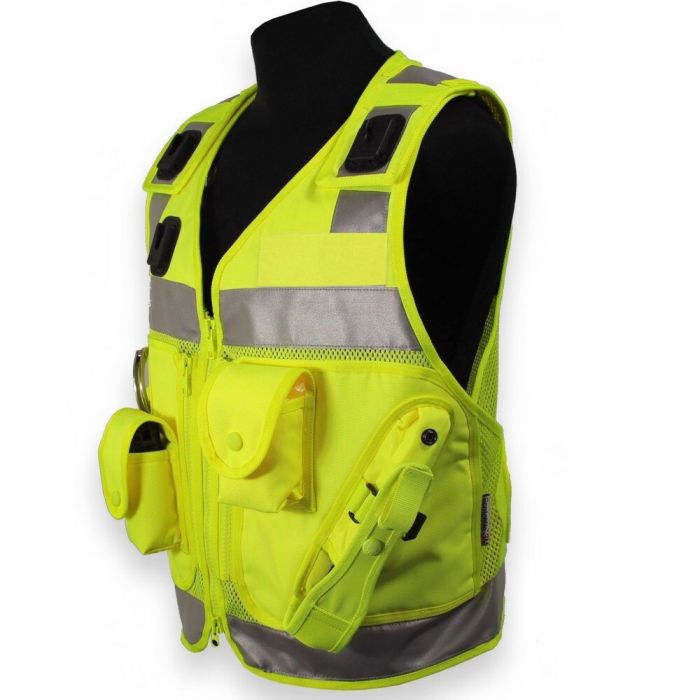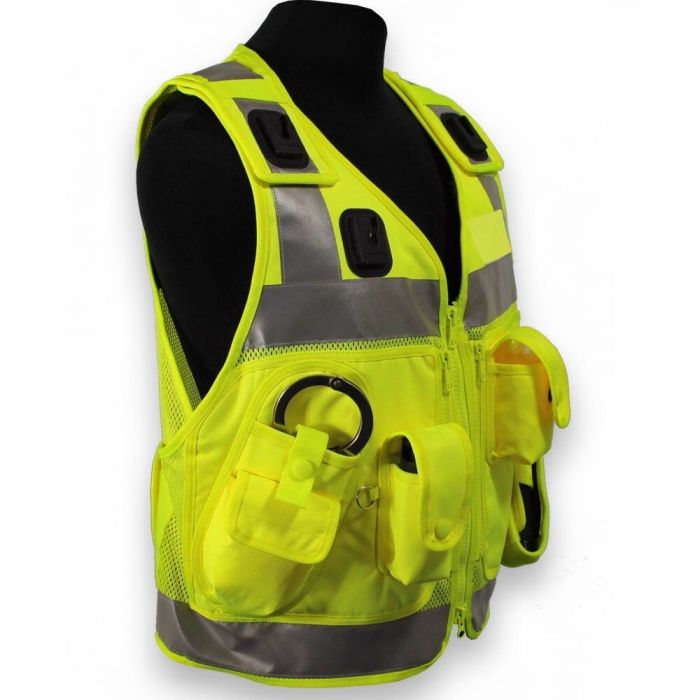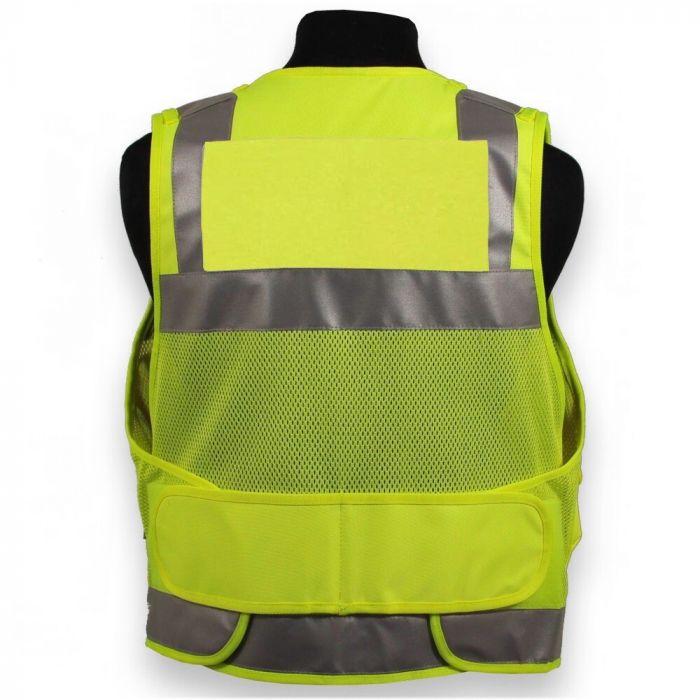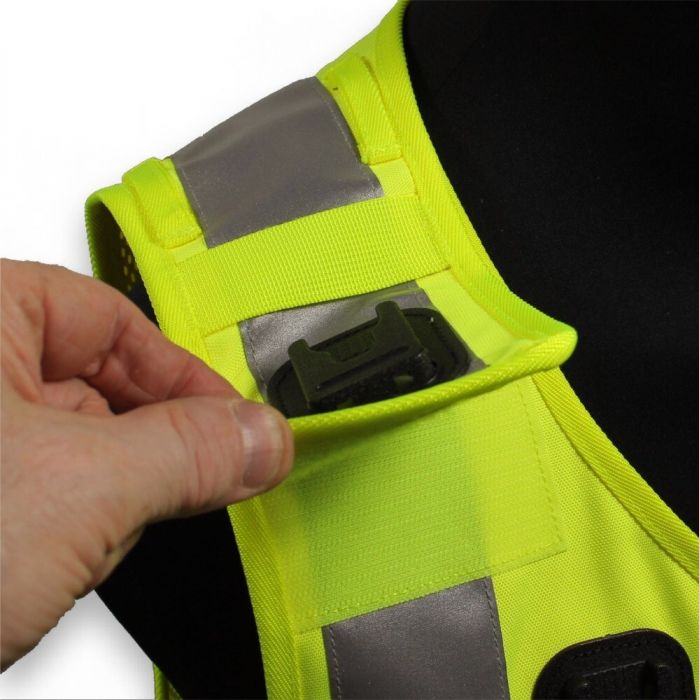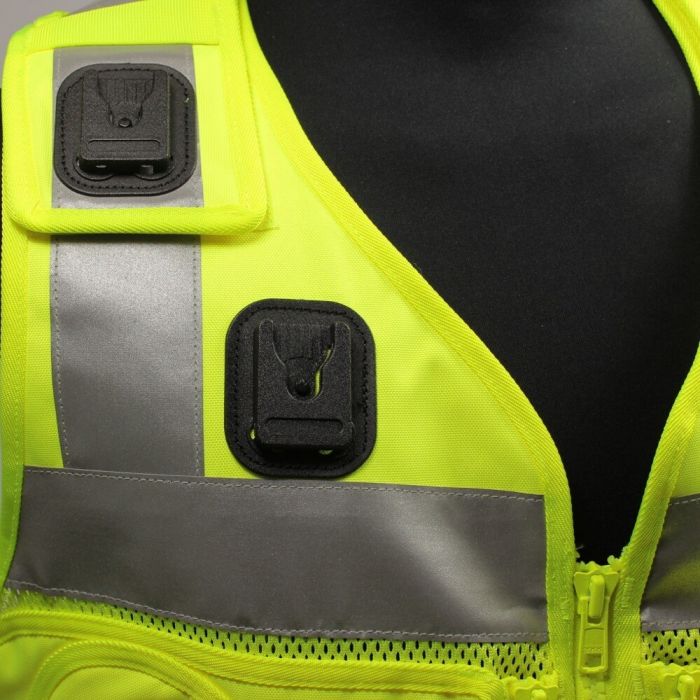 Advanced Tactical HiVis Vest
SKU V-TVHVN4
Only %1 left
In stock
The Protec Advanced Tactical Hi-Vis Duty Vest is a design exclusive to MC Products UK Ltd. All Protec Equipment... - Read More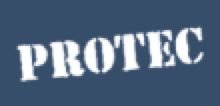 Details
The Protec Advanced Tactical Hi-Vis Duty Vest is a design exclusive to MC Products UK Ltd.
All Protec Equipment Vests and Carriage Systems are designed by expert technicians with the input of Operational staff to ensure that each garment is:
Comfortable
Practical
Fit for purpose
Conforms to neccessary standards
Key Benefits:
Fully adjustable for maximum comfort
Velcro system allows for removal of reflective badges
Features:
Airwave docks on both shoulders
Spray pouch (suitable for Peter Jones Unit)
Advanced Baton holder (see baton list)
Combi handcuff pouch (speedcuff and hinged cuff)
Small pouch
Large zipped panel pockets
Velcro patches front and back for Operational Badges or Insignia
Comfort fit belt loop system
Specifications:
1000D Nylon
Breathable Military Mesh
Advanced stitching technique for maximum strength
Suitable For Batons
21" Asp or Casco
21"Monadnock Autolock
22"Monadnock Autolock
26" Asp or Casco
26" Camlock(Bonowi)
26"Autolock 10.5" Closed
26"Autolock 10.5" Closed
26"Autolock 12"Closed
Sizing Information:
Small: 28" - 38"
Medium: 36" - 46"
Large: 46" - 50"
XL: 50" - 56"
How To Fit or Size:
Measure your chest size whilst wearing your bodyarmour and workwear clothing such as your hi-vis jacket
Measure your chest without workwear, as you would for any item of clothing
Choose a size range that accommodates both measurements
Manufacturers Guarantee:
Best quality garment
Lowest price
Additional Information:
We supply an extensive range of reflective badges in our Tactical Clothing section.
This garment is not suitable for side handle batons
Designed for Professionals by Professionals
More Information
| | |
| --- | --- |
| Weight | 0.000000 |
| Colour | High-Vis Yellow |
| Brands | Protec |
| Size Chart | Protec Vest Size Chart |
Size Chart
Size Chart
| | | | | |
| --- | --- | --- | --- | --- |
| Size | Small | Medium | Large | X-Large |
| Chest Size (in) | 28 - 38 | 36 - 46 | 46 - 50 | 50 - 56 |
Customers reviews
Lofty

TVHVN4 Vest

Firstly I'm not a Police officer, I'm an; ex Infantry; Relief Controller for Stagecoacg East Kent. Due to the nature of my job I could be wearing a National Express uniform 1 day, a managers uniform the next, and a Local Stagecoach Bus drivers uniform the next. I was looking for a solution to storing the kit I needed in one place that I could use for all three uniforms, therefore negating the need to transfer kit between uniforms, and subsequently getting to work to find I'd left my alcolock tube in my Controllers jacket and I'm in my NX jacket. The comon denominator is a Hi Vis vest, and the TVHVN4 works perfectly. I can now store my "T" key in the pouch below the baton pouch, Inspectors card, drivers card, CPC card and Digi Taco card in one place with little risk of them being snapped, unlike in my wallet. Torch and Leatherman multi tool in another pouch, and my large bunch of controllers keys in yet another. The baton pouch is surplus to requirements for public transport, although some drivers would disagree with that! Being fully adjustable allows the vest to be worn above a winter coat with the same comfort as being worn over a shirt in the summer months. Having spent 24 years in the Infantry and being used to wearing a chest rig I can highly recommend the TVHVN4 as a solution to any transport controller who requires his kit close to hand regardless of the job he is doing that day.